5 reasons Mubarak can't silence Egyptian democracy demonstrations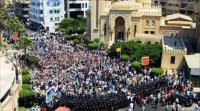 Egyptians want an end to poverty, high unemployment, soaring food prices and government corruption.
1. An army captain joins the protesters in Cairo on Saturday, Jan. 29: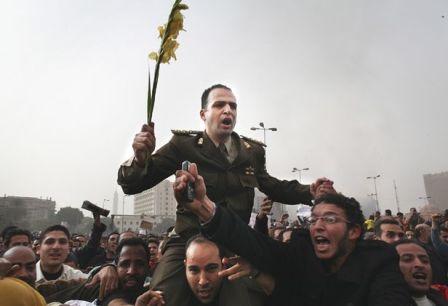 Robert Fisk: Egypt: Death throes of a dictatorship
2. YouTube:
"We will not be silenced. Whether you're a Christian, whether you're a Muslim, whether you're an atheist, you'll demand your goddam rights, and we will have our rights, one way or the other! We will not be silenced!" – Protester on YouTube video
3. Twitter - @moftasa Mostafa Hussein
"when the internet is back in egypt, youtube will collapse from the number of videos people will upload."
4. Facebook
5. Political cartoons: