GAO: After spending $1 trillion in Iraq and Afghanistan, U.S. still lacks a strategic plan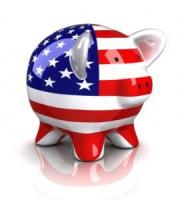 The Obama administration and Congress must adopt "new approaches" for its efforts in Iraq, Afghanistan, and Pakistan, warns the Government Accountability Office. Failure to act puts the U.S. at high risk.
Since 2001, the United States has spent over $1 trillion to "secure, stabilize, and rebuild" Iraq and Afghanistan and more recently, to address the terrorist threat in Pakistan, according to the Government Accountability Office (GAO).
Despite the monumental level of funding, the agencies involved -– Department of Defense, State Department, and the U. S. Agency for International Development -- continue to invest in the region without integrated military, diplomatic, and development assistance plans. This puts the United States at "high risk," according to the GAO, which this week issued its biennial report on government areas that are at high risk for waste, fraud, abuse mismanagement or in need of broad reform.
Lawmakers should focus on improving inter-agency coordination and better oversight of contractors, said Jacquie Williams-Bridgers, managing director of the GAO's International Affairs and Trade office.
The Department of Defense "has been entrusted with more of the taxpayers' dollars than any other federal agency," according to GAO's Defense Capabilities and Management office. But there's an overall "mismatch" between DoD programs and budgets due to "overly optimistic planning assumptions and the lack of a strategic approach to investment decision making," according to the GAO.
Since 2003, GAO has provided lawmakers with more than 200 reports on military contracting, training of security issues, weapons acquisitions systems, accountability issues, successes and failures in reconstruction efforts, medical benefits for returning soldiers, and more.