Women with MS could benefit from grief counseling as part of early treatment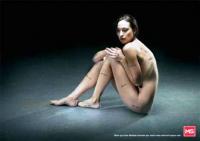 Women with multiple sclerosis (MS) who were surveyed as part of a Swedish study reported feeling insecurity, frustration, anger, grief and loneliness when they are learning to live with the unpredictable neurological disease.
"Multiple sclerosis means a big change for the women affected," according to Malin Olsson, PhD, a researcher at Luleå University of Technology in Luleå, Sweden. In chronic MS "it's about going from being healthy and independent to being dependent on others to meet the basic needs of daily life," Olsson said.
As part of her doctoral thesis, Olsson interviewed 25 women with multiple sclerosis to learn how the disease affected their perception of self and their role in society.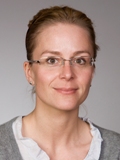 Malin Olsson PhD, Luleå University of Technology. Photo courtesy LUT
The women shared how they coped with the disease, both during times of illness and when their symptoms were brought under control, as well as the support and treatment they received at health care facilities. One aspect of treatment that may sometimes be overlooked but could prove helpful is emotional counseling, suggested Olsson.
The women said they "would like to have time and opportunity to express grief and vulnerability in contact with health services." said Olsson. "They also expect a response based on their individual situation and needs."