Monitoring neurological effects of H1N1 vaccine and other neurology news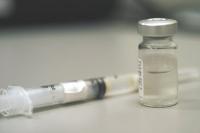 This scan includes briefs on monitoring flu vaccines for neurological effects, measuring tactile sensitivity, PTSD and brain volume, communicating using brain waves, and easing tinnitus through music therapy.
AAN collaborating with CDC on H1N1 vaccine safety monitoring
The American Academy of Neurology and Centers for Disease Control and Prevention are asking neurologists to report any possible new cases of Guillain-Barré syndrome (GBS) following 2009 H1N1 flu vaccination using the CDC and U.S. Food and Drug Administration Vaccine Adverse Event Reporting System (VAERS).
The AAN said on its web site that it does not anticipate that the 2009 H1N1 vaccine poses an increased risk of GBS. "However, out of an abundance of caution, and given that GBS may be of greater concern with any pandemic vaccine because of the association of GBS with the 1976 swine flu vaccine, the CDC and AAN are asking neurologists to report any potential new cases of GBS after-vaccination as part of the CDC's national vaccine safety monitoring campaign."
"The active participation of neurologists is going to be critical for monitoring for any possible increase in GBS following 2009 H1N1 influenza vaccination," according to Orly Avitzur, MD, MBA, FAAN, who is leading the AAN effort.
VAERS reports on 2009 H1N1 and seasonal flu vaccine suggest some neurological adverse effects
According to the CDC's Morbidity and Mortality Weekly Report:
CDC and FDA staff queried the VAERS database to identify all U.S. reports of adverse events after vaccination with H1N1 vaccines and 2009 influenza vaccines. As of November 24, VAERS had received 10 reports of Guillain-Barré syndrome (GBS), and two additional reports of possible GBS were identified by medical officers reviewing other reports to VAERS describing neurologic events.
After chart review, four of these 12 reports met the criteria for GBS, four did not, and four are under review. VAERS also received 11 reports of anaphylaxis, and an additional eight reports of possible anaphylaxis were identified by medical officers reviewing the VAERS reports for serious allergic events. Of these 19 cases, 13 met the criteria, five had an anaphylaxis diagnosis on medical record review, and one has not been confirmed. Three of the GBS cases and 15 of the anaphylaxis cases were coded as serious adverse events, in accordance with federal regulation.
The remaining 173 nonfatal serious adverse events after vaccination with H1N1 vaccines are under review. They include: 49 neurologic or muscular conditions other than GBS (28%); 27 pneumonia or influenza-like illnesses (16%); 19 other noninfectious conditions, including multiple medical symptoms (11%); 17 respiratory or ear, nose, and throat conditions (10%); 16 allergic conditions other than anaphylaxis (9%); 15 pregnancy complications (9%); 10 other infectious symptoms (6%); eight gastrointestinal (5%); six cardiovascular (3%); and 6 psychiatric (3%) cases.
Between October 5 and November 20, a total of 46.2 million doses of H1N1 vaccines and 98.9 million doses of seasonal influenza vaccines were distributed to U.S states and territories.
A total of 3,783 reports of adverse events were received through November 24 after receipt of H1N1 vaccine. Of those, 204 were categorized as serious. In addition, 4,672 adverse events reports after receipt of seasonal influenza vaccines were received, of which 283 were classified as serious.
Smaller fingers have a better sense of touch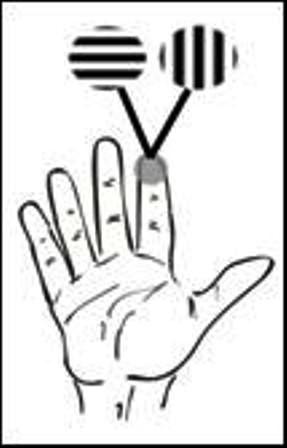 Women tend to have better tactile acuity than men. Researchers at McMaster University in Hamilton, Ontario, have now ascertained that it's the size of their fingers and not their sex that determines a woman's superior sense of touch.
The researchers measured index fingertip size in 100 university students (50 males, 50 females), then tested each volunteer's tactile acuity by pressing progressively narrower parallel grooves against a stationary fingertip. They found that people with smaller fingers could discern tighter grooves.
Researchers also counted the sweat pores in a subset of participants and found that pores are packed more densely in smaller fingers. Sensory receptors, called Merkel cells, cluster around the bases of sweat pores. People with smaller fingers had greater sweat pore density, and thus more closely spaced Merkel cells.
Does extra sensitivity extend to the small size of childrens' digits?
The authors' suggested in the abstract that it's probable. "We suggest that diminutive digits discern delicate details because within such digits Merkel cell density is high, and consequently SA1 receptive fields are closely spaced and small, resulting in excellent spatial resolution. If the influence of finger size on tactile acuity applies throughout development, then we would expect children to outperform young adults on tactile spatial tasks, as observed in one study (Stevens and Choo, 1996; but see Bleyenheuft et al, 2006)."
The study was published in the Dec. 16 issue of The Journal of Neuroscience.
Illustration courtesy of the Society for Neuroscience.
PTSD associated with lower brain volume?
A small study of 97 combat veterans jointly funded by the departments of Veterans Affairs and Defense suggests that those with post-traumatic stress disorder (PTSD) had smaller cerebral cortex volumes than those not suffering from PTSD. This reduced brain volume left them with less ability to cope in a civilian environment, according to research published in the December Archives of General Psychiatry.
Using new advances in magnetic resonance imaging (MRI) technology, researchers, led by Steven H. Woodward, PhD, of the VA's National Center for PTSD in Palo Alto, California, re-analyzed the cortical volume in a group of previously studied Vietnam and Persian Gulf War veterans.
Those with PTSD had significantly lower total cortical volume (350,744 mm3 versus 368,896 mm3). Cortical thickness as a weighted mean over the whole brain was also significantly lower among veterans with PTSD (2.384 versus 2.428 mm).

Alcohol or psychotropic medication abuse and severe adrenaline and corticosteroid overload have previously been shown to negatively affect brain volume. Currently there are no studies on the effects of mandatory military vaccinations on brain volume.
Researchers with the University of Geneva, Swiss Federal Institute of Technology, National Center for PTSD, VA Boston Healthcare System, Boston University School of Medicine also took part in the study, published in the December Archives of General Psychiatry.
Half of the participants (37 Vietnam and 13 Gulf War veterans) met criteria for current PTSD as a result of experiencing military trauma.
Brain-computer interface advances through electrocorticography
Researchers have demonstrated how electrodes planted directly on the brain could help people with severe neuromuscular disorders such as spinal cord injuries and ALS to communicate and control devices using only their brain waves.
Mayo Clinic neurologist Jerry Shih, MD, and Dean Krusienski, Ph.D., of the University of North Florida, conducted the brain-computer interface study on two patients with epilepsy who were being monitored for seizure activity using electrocorticography (ECoG). With ECog, electrodes are surgically placed directly on the surface of the brain to record electrical activity produced by the firing of nerve cells.
Shih hypothesized that feedback from electrodes placed directly on the brain would be more precise than data collected from electroencephalography (EEG), in which electrodes are placed on the scalp.
The two patients sat before a monitor hooked to a computer running the researchers' software, which was designed to interpret electrical signals coming from the electrodes.
Using only their brain waves, and by focusing on only a single letter, the patients were able to "type" alphanumerical characters on the computer monitor.
Shih called the result of the study "tangible progress" in using brain waves to do certain tasks. "Over 2 million people in the United States may benefit from assistive devices controlled by a brain-computer interface," said Shih.
The findings were presented at the 2009 annual meeting of the American Epilepsy Society. The study was funded by the National Science Foundation
Tinnitus can be eased by listening to modified music
A study of 23 patients with chronic tinnitus found that the loudness of the ringing in the patients' ears could be reduced through music therapy.
Researchers at the University of Münster, Germany, led by Christo Pantev, PhD, exposed tinnitus sufferers to their preferred music after the music was "notched," or modified, to remove certain notes that matched the of the ringing in their ears.
After 12 months of listening to the modified music, the target group reported significantly reduced tinnitus loudness. Researchers also observed reduced activity in the auditory cortex areas corresponding to the tinnitus frequency.
Maladaptive auditory cortex reorganization may contribute to tinnitus, according to the researchers. Because cortical organization can be modified by behavioral training, the researchers surmised that listening to the notched music may have re-wired parts of the over-active auditory cortex, or deprived certain auditory neurons, making them less active.
The study was published in the Proceedings of the National Academy of Sciences.

References:
Morbidity and Mortality Weekly Report. Dec. 4, 2009 / 58(Early Release);1- 6
Ryan M. Peters, Erik Hackeman, and Daniel Goldreich. Diminutive Digits Discern Delicate Details: Fingertip Size and the Sex Difference in Tactile Spatial Acuity
J. Neurosci. 2009 29: 15756-15761; doi:10.1523/JNEUROSCI.3684-09.2009
Steven H. Woodward, PhD; Marie Schaer, MD; Danny G. Kaloupek, PhD; Lucia Cediel, BA; Stephan Eliez, MD. Smaller Global and Regional Cortical Volume in Combat-Related Posttraumatic Stress Disorder. Arch Gen Psychiatry. 2009;66(12):1373-1382.
Epilepsia (Abst. 3.149), AES 2009, Electrocorticography In A Brain-Computer Interface (Bci) Paradigm, Authors: Jerry Shih and D. Krusienski
Hidehiko Okamoto, Henning Stracke, Wolfgang Stoll, and Christo Pantev. Listening to tailor-made notched music reduces tinnitus loudness and tinnitus-related auditory cortex activity. PNAS 2009: 0911268107v1-200911268