Advocates seek Congressional support for more research into autoimmune diseases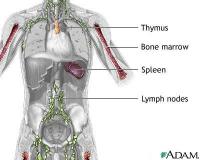 Those advocating for autoimmune disease research say improved prevalence and incidence data gathering and reporting as well as better collaboration are urgently needed to help prevent new autoimmune disease cases and treat existing ones.
Can you name an autoimmune disease? Apparently, only 13 percent of Americans can. That needs to change, according to the American Autoimmune Related Diseases Association because autoimmune diseases are on the rise in the United States and worldwide.
"Studies show that the incidence of multiple sclerosis in Padova, Italy, has risen from less than 100,000 cases in 1979 to over 400,000 in 1999," said AARDA executive director Virginia Ladd, when speaking at a National Institutes of Health summit last year. "In Finland, incidence of type 1 diabetes has more than doubled in children in the past 30 years. Additionally, in the United States, celiac disease is more than four times more common today than it was 50 years ago.
"These studies show an alarming trend that we believe is occurring throughout the United States and the world," said Ladd. "Researchers think that this increase is due to a combination of genetic predisposition and environmental factors. It is imperative that more research projects are developed to explore what in our environment is causing this increased prevalence. Additionally, there is a need to identify more biomarkers in women to determine predisposition to autoimmune diseases so that prevention might be a possibility."
Autoimmunity occurs when when the immune system goes awry and attacks health cells in the body.
Autoimmune diseases include lupus, type 1 diabetes, scleroderma, celiac disease, multiple sclerosis, Crohn's disease, autoimmune hepatitis, rheumatoid arthritis, Graves' disease, myasthenia gravis, myositis, antiphospholipid syndrome (APS), Sjogren's syndrome, uveitis, polymyositis, Raynaud's phenomenon, and demyelinating neuropathies.
Most autoimmune diseases occur in women, and most often during their childbearing years.
At least 10 million Americans suffer from one of more than 80 illnesses that are caused by autoimmunity, according to the Johns Hopkins Autoimmune Disease Research Center.

Innovative treatments applied to one autoimmune disease may be useful in others, according to the center.
People currently suffering from autoimmune diseases need Congress to support funding for disease research and prevention, says AARDA.
The organization has been pushing for sponsors of H.R. 2084, the "Prevention, Awareness, and Research of Autoimmune Diseases Act," introduced last year by Representatives Patrick J. Kennedy (D-RI) and Cliff Stearns (R-FL) and referred to the House Committee on Energy and Commerce, Subcommittee on Health.
Some reports have suggested that autoimmune diseases affect 5 to 10 percent of the developed world's population, and yet incidence and prevalence data for autoimmune disease are sketchy at best, partly because the diseases fall within different treatment specialties including neurology, rheumatology, dermatology, gastroenterology or endocrinology. There is no specialty in autoimmunity.
The bill provides for research into the environmental triggers of autoimmune diseases, grants for education on the relationship between autoimmune diseases and mental illness and a loan repayment program for physicians conducting autoimmune disease research.
Autoimmune disease is one of the top 10 leading causes of death of women under the age of 65. Of the 50 million Americans living with autoimmune diseases, more than 75 percent are women, and minority women are at higher risk for developing some autoimmune diseases, according to the National Institutes of Health.
The factors that trigger an autoimmune disease are still unknown but many sources have been implicated in the development of autoimmune diseases. Depending on the disease, these factors may include heredity, drug use, diet, infections, vaccines, female hormones, UVB radiation exposure, fetal blood cells, stress, vitamin-D deficiency and pollutants and other toxins.
Although they are distinct diseases, autoimmune illnesses share some similarities at the molecular level and it's expected that a collaborative response to autoimmunity research can help uncover the causes of autoimmunity. In line with that, greater awareness about the environmental risks that contribute to autoimmune disease can help prevent it in the first place.
For more information:
American Autoimmune Related Diseases Association
Johns Hopkins Autoimmune Disease Research Center
National Institute of Arthritis and Musculoskeletal and Skin Diseases
U.S. National Institute of Medicine, National Institutes of Health