Nuns see upsurge in free health clinic visits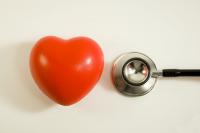 An order of Catholic nuns in Minnesota that operate free health clinics in the state's two largest cities have a bird's eye view of the growing health care crisis in America.
The Sisters of St. Joseph of Carondolet have operated
St. Mary's Health Clinics
with a network of nine neighborhood clinics throughout the "twin cities" of Minneapolis and St. Paul since 1992. The clinics provide free health care to those who have no where else to go. Leaders of the clinics and its foundation say they are seeing more recently laid off workers than ever in the mission's 17-year history.

Almost everything associated with the clinics is donated, from the space (mostly at schools and churches) to the professional care of doctors, nurses and others who donate their time to provide care. Health clinic staff have also found medical suppliers and pharmacies that are willing to donate supplies or offer them at cost. All care provided to patients, including diagnostic tests, medications and hospitalizations, are at no cost.

"There is a safety net underneath society," says
Sister Irene O'Neill
, executive director of the SJC's Ministries Foundation, and a blogging nun. O'Neill is in charge of fundraising for the health centers and SJC's other community programs. Of SJC's total program budget of about $1.5 million, just under a million goes to running the health clinics.

The funds raised last year covered care for almost 6,000 patients who visited the clinics, the largest number in its 17-year history. That also translates to 250 active clinic volunteers donating 12,744 hours of time. The health clinic network includes three clinics in St. Paul, two in Minneapolis and four in the suburbs. Through a partnership with Park Nicollett, an additional 5,000 patients received free health care at Park Nicollett clinic sites.

The clinics aren't intended to replace state or federally subsidized health programs, or other non-profit services such as those offered by Planned Parenthood. They are a safety net to catch the growing numbers of people who can't access care for one of many reasons, such as those recently laid off and unable to afford COBRA (the Consolidated Omnibus Budget Reconciliation Act which gave laid off workers the right to purchase group health insurance through their employer's plan), working in a low wage job that doesn't provide coverage, or between jobs and waiting for health coverage to kick in.

Most patients find the clinics through word of mouth and referrals from counties, churches and non-profit food shelves, says Barbara Dickie, executive director of St. Mary's Health Clinics. Billboard advertising was tried but it was found that awareness building campaigns don't fit the free clinic model. People tend to use the clinics when they can no longer put off a doctor visit. "The people we see don't call until they are really sick," adds Dickie.

Historically, patients have tended to be low income working people between ages 25 and 45, according to Dickie. But now she's noticing "a disturbing new trend" with more families coming in after both parents have been laid off from jobs. They are also seeing more patients in their 50s who have lost their jobs and either can't afford COBRA or can't buy insurance because they have a preexisting condition. On average, COBRA coverage consumes about 84 percent of unemployment benefits, according to a new Families USA report.

Dickie said whenever SJC opens a new clinic it quickly fills to capacity. SJC could potentially be in for an even bigger influx of patients. Gov. Tim Pawlenty's proposed budget, released before the federal stimulus package was passed, would reduce funding for MinnesotaCare, the insurance subsidy for working poor, and Medicaid. The stimulus plan includes one-time funding for many social programs, including health care, and may delay funding cuts to health care programs. Under Pawlenty's proposal, about 41,650 Minnesotans would lose coverage, and of those, about 10,000 would qualify for General Medical Assistance. The rest would be on their own to go to hospital emergency rooms, or find St. Mary's Health Clinics and other local programs operating on a shoestring, if they exist.

The sisters of SJC have a long history of launching and managing health care infrastructure outside the mainstream. Back in 1853, the sisters opened St. Joseph's Hospital in St. Paul during a cholera epidemic. The fact that they were all teachers didn't dissuade them or make St. Joseph's any less successful. St. Joseph's was sold to HealthEast in 1992 and the sisters immediately re-focused their efforts on bringing a new health care mission into the streets and neighborhoods.

SJC works year 'round to raise funds and keep the right ratio of volunteer professionals to patients. Cash is always needed. O'Neill says the foundation starts each fiscal year at zero and works throughout the year at fundraising. Almost a third of the budget is generated at an annual "Carondelet Gala" held each spring.

"No gift is too small," adds O'Neill. SJC also relies on licensed medical volunteers to see patients, and others with skills to schedule appointments, serve as interpreters, or lend a hand with mailings and help spread the word about the clinics in their communities.

"We got your back," O'Neill says about SJC's commitment to the community. "The sisters are watching," she says. "They want to prevent people from slipping through the cracks."