Heal your body by giving voice to your soul: An interview with John Fox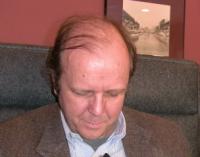 John Fox founded the Institute for Poetic Medicine
John Fox is a certified poetry therapist, an adjunct associate professor at the California Institute of Integral Studies in San Francisco, and author of two books on poetry and healing. He founded the Institute for Poetic Medicine in 2005 after two decades of engaging people with poetry as a healing tool. He has led poetic medicine workshops in seven countries for both general and special audiences. Fox says poetry therapy is "the intentional use of poetry and other forms of literature for healing and personal growth."
What is the Institute for Poetic Medicine?
It's a nonprofit I founded three years ago. It's an outgrowth of my work over the past 20 to 25 years of working with people using poetry as a healing path, a healing modality. Over the years I've seen the value that poetry has to help people dealing with a range of issues — cancer, loss, veterans dealing with trauma, and for people in the medical profession to help them stay connected to the human side of what healing is meant to be about, the pastoral people who are wanting to make a genuine, authentic connection with the people they work with. But what I didn't have in this work was a container to be able to tell these various stories, and be able to draw support from others who could be involved in it. There are many people doing this kind of work in very creative ways that I am not, and so I want the Institute to be about more than me.
How many people have gone through your workshops?
In the course of a year -- a couple thousand people.
When in Minnesota earlier this year you presented at universities and Hope Lodge, sponsored by the American Cancer Society.
Yes, I held public workshops at Macalester College and the College of St. Catherine's. I also did a workshop for students and staff of St. Catherine's Graduate School of Holistic Studies and Century College. We did two workshops at Hope Lodge where people stay in residence while undergoing cancer therapy.
It seems many universities now have wellness and spirituality studies. That's a fairly new development, isn't it?
It's been a new phenomenon over the past five to ten years. That's in addition to the integrative medicine and medical humanities programs in medical schools which have been around a bit longer.
Why has there been that change? Do you think people are recognizing results from spiritual healing aspects that weren't given credence before?
It's been in the culture for a long time, but academic institutions -- partly because of research that's been done that gives credence to these alternative methods and techniques -- are becoming more open to them, along with the students and people who want these things.
As we become more technological and as healthcare becomes more of a business run by HMOs, the patient becomes secondary to the financial considerations. The response has been that there's got to be some kind of empowerment of people so we don't lose sight of what healing is really about. That's true for both the holistic programs that are happening in colleges and universities and also in medical humanities where complementary programs are also being offered in the training of doctors.
It's a difficult time right now. When there are financial difficulties holistic and complementary programs tend to be let go first. It's important that people make it known that these are essential for the process of our healing, and these programs allow for that.
I think you're aware of the work of James Pennebaker in a field that he calls "expressive writing." Pennebaker's clinical research has found that when people write their raw emotions down, even in a very prescribed, specific timeframe, their immune system function is enhanced. They've done double-blind studies with people with asthma and their symptoms may improve as much as 17 percent through writing.
Visionary people who are working in the field of health also realize this and they're willing to work to include these tools.
Is there an association that accredits poetry therapists?
Yes, just like there is for art or dance or drama or music or psychodrama, there's a field with a course of study with history, research and a training program in poetry therapy. The organization is the National Association for Poetry Therapy. The training organization for that is a separate entity called the Federation for Biblio/Poetry Therapy.
But I'll add that people who are involved in healthcare, pastoral care, are doing therapeutic work, or are community activists who bring poetry into halfway houses or prisons, do fine work. I don't think it's an absolute requirement that somebody receive training in poetry therapy.
Poetry therapy sort of coalesced into a field in 1981 and I came along about three years later. Poetry therapy is like the younger sibling of all the creative art therapies like dance, drama, music and art. They've been around longer.
There's no full course that you can attend at a university for poetry therapy, so you work with a mentor and then take courses that fit the requirements.
Tell me about the film Healing Words: Poetry in the Art of Medicine that's been airing on PBS stations.
Healing Words is a film made by a physician, Dr. David Watts, at the University of California-San Francisco, working with a wonderful team of filmmakers. They followed me to Shands Hospital in Gainesville, Florida, where they've had a very well-developed arts and medicine program for about 16 years. Artists on the hospital staff bring dance, music, art and drama to the patients. People also do oral histories and creative writing. I've been bringing in poetry when I go there. Two filmmakers documented my work with patients and conversations with doctors and the patients about why poetry was helpful to them.
What led you into this type of work?
Well, a number of really strong threads were working for me in the past. I always enjoyed writing, even when I was a child. I liked to write stories, and I liked to make things and put things together. In fifth grade I started a little newspaper called the 005 Press. This was about 1967, you know, so it was like James Bond was there.
I had reporters getting sports stories. It had jokes. Somebody wrote a little mystery.
I loved writing and in eleventh grade decided to go to school to be a writer. I applied to Boston University because they had a good writing program. George Starbuck, former director at the University of Iowa, was there. The poet Anne Sexton was there. I didn't know about her difficulties, but the second year that I was at BU, she had committed suicide. At the same time, the situation with my leg had gotten much more difficult, and I was faced with a decision to have my leg amputated.
It was between my freshman and sophomore years that I was faced with this, and writing became very important. I was able to write about some really difficult things. It seemed different than going to work on a poem for the craft of it or get it in a workshop.
About five years after completing my degree in English and creative writing I met Stephen Levine who was working with people dealing with issues of death and dying and loss, and he helped me a lot with the loss of my leg. At the same time he gave me the opportunity to read some poems at some of his retreats. At one of the retreats I met a physician who told me about this field and introduced me to a wonderful person, Joy Shieman, who worked at El Camino Hospital.
She was designated as a training mentor by the Poetry Therapy Association at that time. I worked with her for about two-and-a-half years and that focused how I wanted to work with poetry.
She gave me the tools. She gave me a sense of a way to approach it. Even though I ended up doing it in a somewhat different fashion, it was certainly a good start.
It wasn't until later than I could fully develop my own way.
It's so personal, and I strove to make it authentic for myself which I think helps other people make it that way for themselves. Although I don't do meditation when I'm doing poetry therapy, learning how to meditate made a difference in learning how to listen and not rush in to make changes or put in my two cents. I just let people discover it for themselves.
Who do you think it can most benefit?
It's so useful to all kinds of people. Those who are going toward retirement and feeling that they're not quite sure what their life is about or who they are have found it a tool. It's most helpful to people who can experience their own writing, and listen to themselves and notice how they're discovering something which they hadn't really taken time for before, and also hear others in a way that brings more meaning to their lives, and they decide to keep with it.
I just got an email from a woman who's a minister at a church here in Minneapolis. She wrote and said, "You know, the workshop really inspired me. It reminded me of 10 years ago when I was faced with a real crisis, that poetry really helped me, and now I want to bring this into my work with others." It helps most the people who decide to make it their own.
There's a group of women veterans in Atlanta. A teacher who had taken one of my workshops got in touch with a psychotherapist working with them and they decided to work together on writing with the group. About a year ago I went and did a workshop with them. These are women who had been through a lot of trauma but they wanted to share with other women veterans the value that writing had brought to them. After a time they decided to form a group, called the Women Veterans Writers Collective. They were able to get some funding and to create a publication. So they made it their own and decided to do something with it.
I heard from a woman in Ontario, Canada, working with people suffering from Alzheimer's and dementia, who uses Haiku. Haiku is a short form of a poem. It's just 17 syllables, 3 lines. The people are making their own Haiku, and then seeing it in a published form. And it can make a difference if, even for a short while, for a moment, they get a sense of joy from having their voices heard.
I think it is especially effective for people who are dealing with illness and perhaps feeling disempowered and overwhelmed from having to go through treatments and a hospital system that would often treat them like a disease rather than a person.
If someone will listen to you and hear what your fears are you can release it and just let go of it. You can discover things you didn't know before you wrote and read the poem. An insight may come.
When Someone Deeply Listens to You
When someone deeply listens to you
it is like holding out a dented cup
you've had since childhood
and watching it fill up
with cold, fresh water.
When it balances on top of the brim,
you are understood.
When it overflows and touches your skin,
you are loved.
When someone deeply listens to you,
the room where you stay
starts a new life
and the place where you wrote
your first poem
begins to glow in your mind's eye.
It is as if gold has been discovered!
When someone deeply listens to you,
your bare feet are on the earth
and a beloved land that seemed distant
is now at home within you.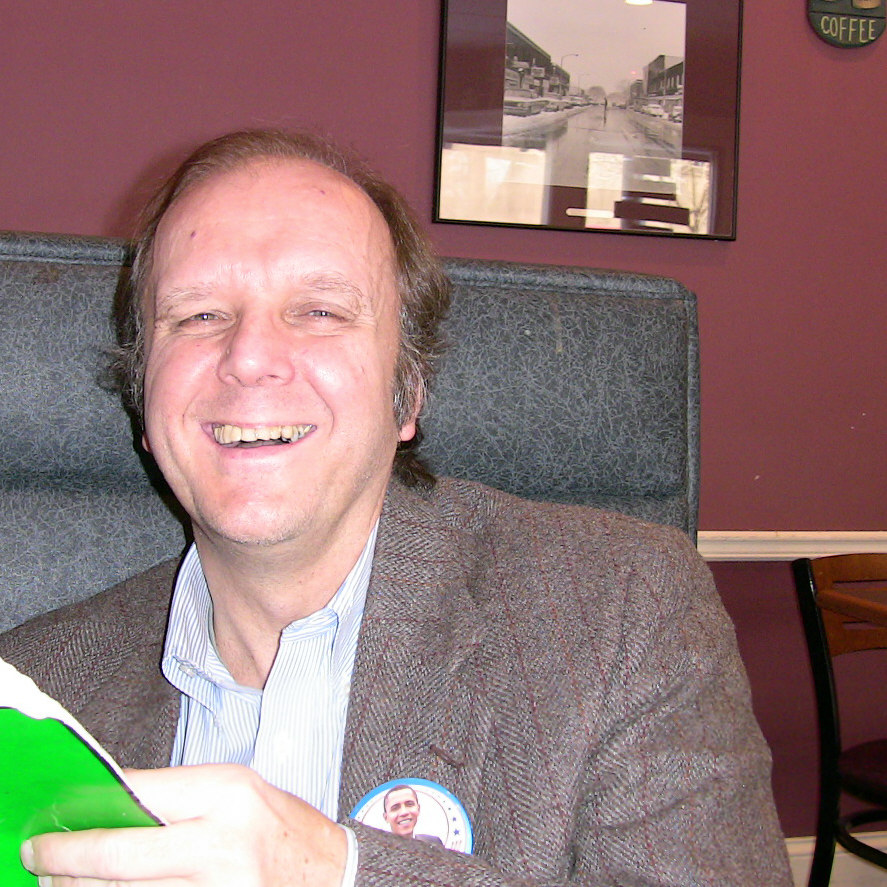 — John Fox
More poems by John Fox.
Interview conducted, edited and condensed by Kathlyn Stone