Two experts resign from WHO H1N1 pandemic review panel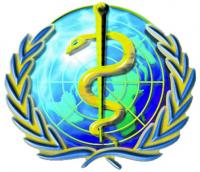 WHO has not released all of the names on its 16-member pandemic emergency advisory panel. John MacKenzie, MD, who chaired the committee, is one of those who resigned.
The World Health Organization (WHO) announced Tuesday that two members of an expert panel reviewing the UN health body's response to the H1N1 flu outbreak have resigned over concerns about perceived conflict of interest. John MacKenzie, MD, and Tony Evans, MD, resigned because their association with the global health organization during the outbreak could be seen as conflicting with the panel's ability to remain independent, according to WHO.
Related: WHO had financial ties to GlaxoSmithKline and Roche when it issued flu pandemic guidelines
"During the intercessional period two members have withdrawn from the committee due to their concerns that their close association with the work of WHO during the H1N1 pandemic could be perceived as inconsistent with the Committee's role in providing an independent evaluation of this work," according to meeting notes released by the chairman of the WHO's International Health Regulations Committee. "Although no longer members of the committee, both Professor John MacKenzie and Dr Tony Evans will continue to contribute to the work of the Review Committee when called upon to do so as expert witnesses."
MacKenzie is an Australian virologist who chairs the WHO Emergency Committee, which has been advising the agency on its pandemic response, and Evans is chief of the aviation medicine section at the International Civil Aviation Association, based in Montreal.
An investigative report in the British Medical Journal earlier this month raised questions about the WHO's potential conflicts of interest in relation to the pandemic response.
For more information:
World Health Organization Scientists Linked to Swine Flu Vaccine Makers - ABC News/Health, June 5, 2010