Anti-obesity drug market to reach $3.1 billion by 2016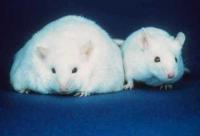 The prescription anti-obesity drug market is expected to grow 11.5 percent a year -- but only if it can deliver new drugs that are safer and more effective.
They were right about the growth in vaccine sales. Now industry analysts predict anti-obesity drugs will be the next big success story in the pharmaceutical industry.
GlobalData's newest report predicts the global market for anti-obesity drugs – now valued at $1.4 billion – will grow 11.7 percent each year over the next seven to reach $3.1 billion by 2016.
Fueling the industry's interest is the alarming obesity epidemic and a persistent public expectation that pharmaceutical companies will eventually develop a pill that is safer, shows greater results, and has fewer negative side effects than drugs currently on the market.
By 2015, approximately 2.3 billion adults will be overweight and more than 700 million will be obese, according to projections from the World Health Organization (WHO).
The United States is currently the biggest single market for weight loss drugs, with around 68 percent of the population either overweight or obese, followed by the UK and other European countries. However, China, Russia, India and Brazil could soon begin to eclipse Western countries in terms of its obese populations. For example, China's obesity and overweight levels are predicted to reach 665 to 670 million in 2015.
Yet, there are few options for the growing numbers that would consider pharmaceuticals to help shed pounds.

Two prescription anti-obesity drugs dominate the market: Roche's Xenical (orlistat), a lipase inhibitor, and Abbott's Meridia (sibutramine hydrochloride), an appetite suppressant.
Together they represent two-thirds of the $1.4 billion prescription anti-obesity market in terms of revenues. Generics and off-label drugs represent the other third. (Xenical lost its patent in December 2009 so will soon lose share to cheaper generics.)
Sibutramine, the key ingredient of Xenical, is the latest of a long line of anti-obesity drugs to be approved and later taken off the market. While still approved for sale in the United States, sibutramine has just been banned in the UK and France where health agencies concluded that its risks outweigh its benefits.
A third class of drugs promotes weight-loss by speeding up metabolism but it is only effective on a short-term basis.
Related: France bans sibutramine for obesity in advance of expected Europe-wide ban
What's in the pipeline?
Three smaller U.S. biotech companies have new anti-obesity drugs in clinical trials or are awaiting FDA approval later this year.
Qnexa, a formulation of low dose phentermine (an appetite suppressant) and topiramate (a medication used in the treatment of epilepsy and migraine), has completed phase 3 clinical trials. VIVUS Inc. applied for FDA approval of Qnexa in late December 2009.
Lorcaserin is a new class of stimulant drug that targets serotonin 2C receptors in the brain. Arena Pharmaceuticals, the developer, has completed phase 3 trials for lorcaserin and also applied for FDA approval in late 2009.
Contrave (bupropion SR/naltrexone SR) and Empatic (zonisamide SR/bupropion SR) are in clinical trials. Developed by Orexigen, both are combinations of two existing drugs formulated for weight-loss.

GlaxxoSmithKline and other large pharmas have numerous other clinical trials for obesity drugs underway in the United States, United Kingdom, and other western countries.