American Psychiatric Association Approves DSM-5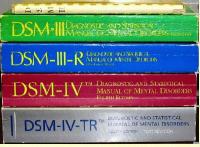 After several years of discussion over some controversial changes to the Diagnostic and Statistical Manual of Mental Disorders, the American Psychiatric Association approved the new manual on Saturday, December 1.
The American Psychiatric Association (APA) board of trustees met Saturday to vote on a controversial new version of the Diagnostic and Statistical Manual, also called the DSM or "the psychiatrists' bible."
The manual defines all mental disorders and plays a significant role in how different disorders are to be managed, including drug treatments and insurance coverage. Read more about it.

FAQs about the DSM-5 - American Psychiatric Association