Neurology at the movies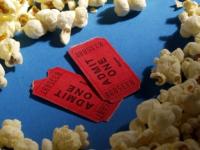 Montreal Neurological Institute connects with public through Neuro Movie Nights and AAN debuts new clinical practice journal for neurologists
Through "Neuro Movie Nights" the Montreal Neurological Institute at McGill University has found a unique way of sharing its fascination with the brain with the public.
The Institute pairs popular films with prominent neurologists and neuroscience "hosts" who talk about the science, or lack thereof, in the films.
In November, neurologist and dementia researcher Lesley Fellows, MD, PhD, hosts "Away From Her," the 2006 drama starring Julie Christie that depicts how dementia affects a woman and her husband. Fellows will comment on her work with dementia patients.

Neurologist Liam Duncan will host "The Butterfly and the Diving Bell," the story of Elle editor Jean-Dominique Bauby who is left almost completely paralyzed following a stroke.

Other movies in the series include "Young Frankenstein," "Battle Rocket," "Rainman" and "Extraordinary Measures."
AAN debuts new clinical practice journal
The American Academy of Neurology joins the field of clinical practice journals this month with the launch of Neurology: Clinical Practice.
The AAN is distributing two issues of the new medical journal as a supplement to Neurology in Nov. 2010 and Feb. 2011. Both Neurology and the new journal are published by Lippincott Williams & Wilkins.
Presented as a practical resource for neurologists, articles in the first issue provide updates on treatments for specific diseases and bottom line issues like medical liability claims and health care reform.
"If successful, we will launch NCP as a full-time journal in the family of publications under the auspices of the AAN," according to editor John Corboy, MD, professor of neurology at the University of Colorado-Denver.