Tips for finding the best hospital for neurology treatment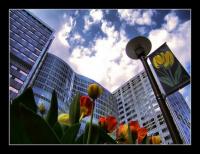 Some "best of" lists that rely on advertising can potentially be misleading. When looking for a medical specialists such as a neurologist, it might pay to check in with patient advocacy groups and hospitalcompare.gov which updates its data on hospital outcomes quarterly.
The most important factor to consider when seeking neurology treatment at a hospital is whether it specializes in the disease for which you seek treatment. You wouldn't go to a certified stroke center to receive care for multiple sclerosis.
Other factors that affect the quality of care you'll receive as a neurology patient are the availability of advanced imaging technology for enhanced diagnosis and treatment, the hospital's emphasis on research, and its history of mortality rates, medical errors and infection rates. Other important factors to consider are proximity of location, the types of insurance it accepts and your personal level of comfort with the physicians and staff at the hospital.
Some popular magazines and health care ranking companies release annual "best of" lists for hospitals, including those offering neurological care. While valuable in some aspects, these types of reports may not be entirely objective. The rankings may be based partly on questionnaires completed by hospital staff. In other cases the rankings are shaped by a hospital's participation in consulting services provided by the ranking organization. In other words, the highest rankings might go to those hospitals that respond to the questionnaire or purchased "quality improvement" services through the ranking organization.
The most objective sources for choosing a neurology hospital are reports from non-profit and government organizations that have no stake in the outcomes and that compare all hospitals based on mandated outcome reporting. Unfortunately, the government doesn't provide overall rankings for neurology hospitals. It would be unlikely for a hospital to specialize in all 600 neurological disease.
However, government offices have released hospital outcome reports for certain types of neurological disorders such as stroke.
The Centers for Medicare and Medicaid Services (CMS) and The Joint Commission require all hospitals to report their performance measures by submitting data on processes of care. These data are updated quarterly on CMS's hospital compare web site, hospitalcompare.gov.
U.S. News & World Report ranks the top 50 neurology and neurosurgery hospitals. One important drawback to this ranking is that it presents neurology and neurosurgery as one specialty. In reality these are very different specialties whose physicians receive different training and specialize in treating different conditions. A hospital might rank very high in neurology but have lower outcomes in neurosurgery and vice versa which would affect its ranking. Patients needing an expert diagnosis and treatment plan for a neurological disorder such as multiple sclerosis need to see a neurologist, not a neurosurgeon.
HealthGrades, an independent ratings organization, analyzes and assigns star ratings for different medical conditions or procedures. It names its lists of the top 10 percent of hospitals by specialty, such as stroke care centers of excellence.
Finding a hospital based on location and specialty
There may be other comprehensive reports other than those described above but they are not easily found. An alternative is to locate the patient advocacy group and the medical association devoted to your specific disease.
Some groups such as the ALS Association provide a list of clinics by location.
The Alzheimer's Association offers a "Personal Care Finder" tool that will recommend services in your area based on a questionnaire you can complete on its web site.
The American Academy of Neurology offers a "Find a Neurologist" tool that will identify AAN members by zip code once city, state or province or country fields are entered.
HealthGrades also lists individual neurologists by state, specialty (Alzheimer's disease, Parkinson's disease, epilepsy, etc.) and types of insurance accepted. HealthGrades requires a fee for additional information on whether the neurologist has been board certified, where he or she received their medical education and whether they have received any disciplinary action.