Public pressure halts Gardasil vaccine trial in India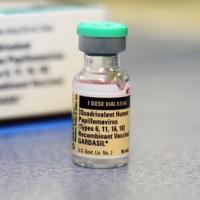 V.M. Katoch, director general of the Indian Council of Medical Research (ICMR), asked India's health ministry to immediately suspend its cervical cancer vaccination pilot project after reports of mismanagement of the trial and deaths and complications in girls receiving Merck's Gardasil vaccine against human papillomavirus (HPV) came into public view.
The suspension was brought about after Katoch learned of the deaths of four girls, ages 10-14, and adverse effects in 120 others following their Gardasil vaccinations, according to an April 7 story in the The Hindu.
But in a story in the Times of India published two days later, Katoch denied the suspension was related to safety issues with the vaccine.
"I decided to suspend the trials because I wanted to first prove to the public that the allegations [that the girls died from complications relating to the vaccine] are false. I also want the general public to know that all ethical guidelines would be followed in this trial," Katoch told the Times.
Gardasil is marketed in India by MSD Pharmaceuticals Pvt Ltd. The two-year project, designed to demonstrate Gardasil's effectiveness in preventing HPV in 32,000 Indian girls, got underway late last year.
The Sama Resource Group for Women and Health is among several advocacy groups in India that are questioning the safety of the vaccine and suggesting the potential exploitation of participants in the trial.
The study was being conducted by Merck, PATH (a Seattle-based non-governmental organization), the Indian Council of Medical Research and two state governments in India.
Katoch said allegations about the vaccine's safety as well as ethical issues that have been raised about the way the trial is being conducted will be investigated.